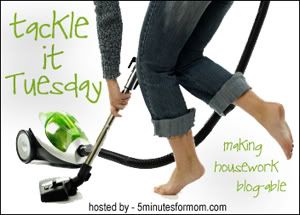 I had high hopes of washing all my carpets for this week's Tackle it Tuesday but I had to keep my daughter home from school today so that's not happening.
Which is fine because now I have a much more exciting and fun project to tackle.
My daughter wants to be a fairy for Halloween. I've been looking for cute fairy costumes but I just can't stand the store bought selections. Cheesy!
So for this weeks tackle I plan to turn all of this......
Into a fairy costume.
Just call me Martha.....
and wish me luck!
I DID IT!!!!!!!!!!!
I returned home from Joann Fabrics with the products pictured above at 1pm. It is now 2:55 and I'm ALREADY DONE!!! My daughter is tickled pink with the results and this was the easiest costume I've ever made. I did not have to stitch a single thing! I still have to trim the bottom as it's a little too long but all in all I'm very pleased!